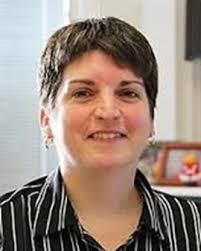 Heather Van Mullem, Ph.D.

Chair/Professor (Lewis-Clark State College)
Heather Van Mullem is a professor in the Kinesiology program and chair of the Division of Movement and Sport Sciences at Lewis-Clark State College. Heather received her Ph.D. from the University of Kansas in Sport Studies with an emphasis in Sport Psychology and Sport Sociology. An award-winning professor, she has held a variety of leadership roles in national organizations including President of Northwest District SHAPE America, President of Idaho Shape, and President of Western Society for Kinesiology and Wellness. 
For more information on Dr. Van Mullem click here
Learn about the legacy of Dr. Bob Frederick from one of the many individuals he mentored (Originally recorded in 2018)